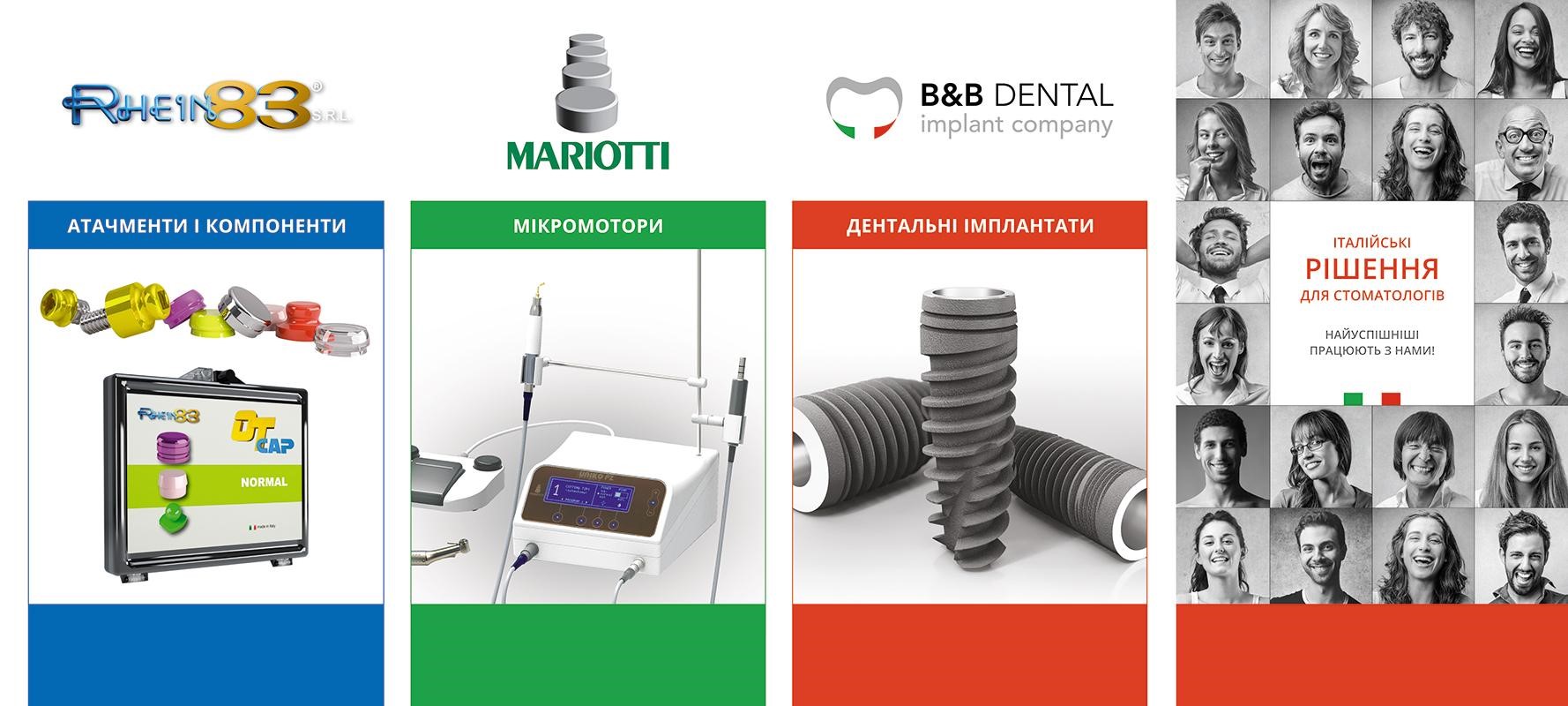 The official representative of the No. 1 implantation system company in Italy, B&B Dental is one of the active participants in the 86th Kiev International Dental Forum and the Madwin: Dentistry exhibition!
This time, the company's booth will demonstrate the result of expanding the portfolio in the form of two Italian brands new to Ukraine - Rhein83 and Mariotti.
Rhein83 is the world's largest manufacturer of ashless plastic attachments and components for removable prosthetics. A wide range of products allows us to solve almost any task of an orthopedist and a dental technician in the framework of removable and conditionally removable prosthetics.
MARIOTTI is one of the European leaders in the segment of production of dental electromechanical equipment and components. The company produces simple and reliable milling machines, micromotors for implantology and piezoelectric surgery, as well as various nozzles for them.
The products of these two companies, as well as the No. 1 dental implant system in Italy, will be presented by the official representative at the Madwin: Dentistry exhibition.
In the program of the seminar, participants will receive comprehensive information on the Rhein83 locking systems, as well as a visual demonstration of the operation of attachment systems on specially prepared models.
More information about the official representative of the best Italian implant solutions is available by phone: +38 096 415 17 71
And also on the website: https://bebdental.com.ua/