MEDVIN: EXPOSTOMAT - KIEV 2020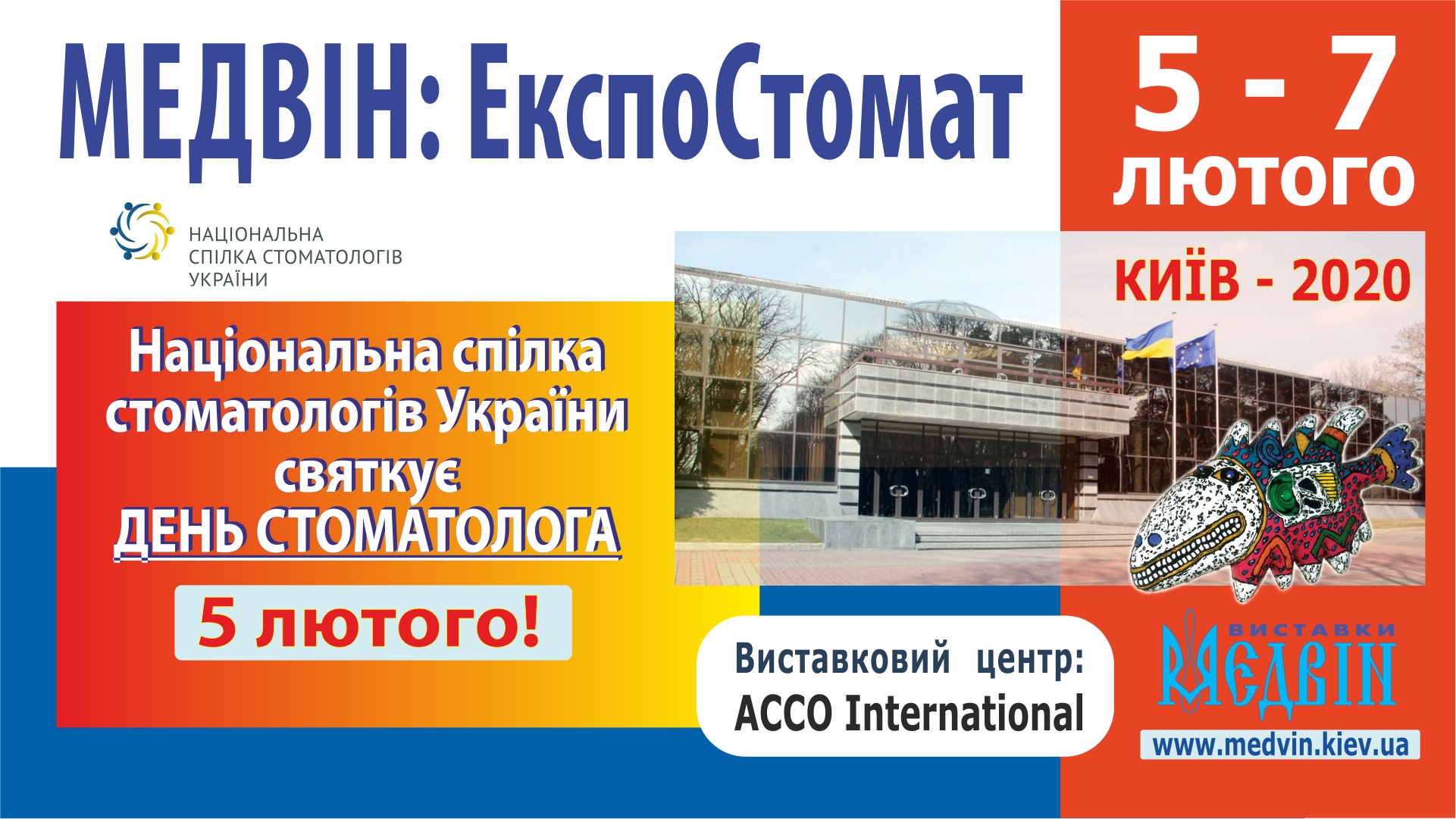 International Dental Forum and Exhibition "MEDVIN: Expostomat"
The exhibition is open: 5, 6, 7 February from 10.00 - 18.00 (Kyiv - 2020)
Venue: Acco International, Victory Avenue, 40-B, Kyiv, Ukraine (Shulyavskaya)

---

---

Dear friends and colleagues! We invite you to join our event - the 88th International Specialized Exhibition "MEDVIN: Expostomat" and to celebrate the World Day of Dentist! - that will be held February 5-7, 2020 at the exhibition center "Acco International", in the park Pushkin near the underground Shulyavskaya (Ave of Victory 40-B). At the exhibition, more than 100 leading companies will present dental and dental equipment, materials, tools, medical products, medical clothes, and more.
СЛІДКУЙТЕ ЗА НОВИНАМИ У СОЦІАЛЬНИХ МЕРЕЖАХ. ПРИЕДНУЙТЕСЬ ⇒